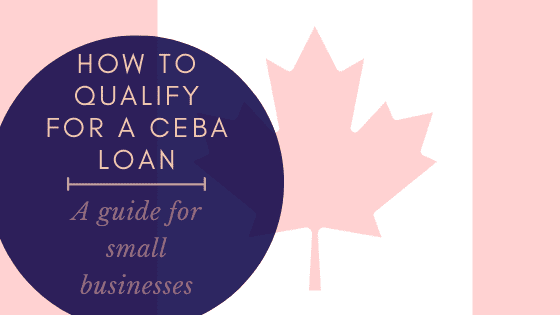 How a Small Business Can Qualify for a CEBA Loan
Many small and medium-sized business owners in Canada are facing challenges due to the COVID-19 pandemic. After all, not everyone has enough savings to permanently maintain their business in the face of bottlenecks and other restrictions. The good news is that the Canadian government has launched the Canada Emergency Business Account (CEBA) to help businesses in need of loans stay afloat while adjusting to the coronavirus situation.
Overview
The Government of Canada launched the Canada Emergency Account for Business in April 2020 to help small business owners who have lost most, if not all, of their income due to the COVID-19 pandemic. Under the program, small businesses and nonprofits can lend up to $ 40,000 with zero to minimal interest.
Who is qualified for the CEBA?
To be eligible for a CEBA loan, you must be a Canadian who owns a small or medium-sized business with transactions registered by March 1, 2020. The CEBA also allows non-profit organizations to apply for CEBA loans. Other requirements include:
The company must have paid between $ 20,000 and $ 1,500,000 in wages and salaries in 2019.

Non-profit organizations must have filed a T2 income tax return for the 2019 tax year.

Charities must have filed a T3010 charitable return for the 2019 tax year.
Those who wish to apply for a CEBA emergency loan through the National Bank must meet the following conditions:
You must have an active business current account with the National Bank by March 1, 2020 at the latest.

Businesses are not expected to have unpaid debts from existing loan facilities and National Bank for 90 days or more as of March 1, 2020.

You should use National Bank as your primary financial institution. To find out which bank is your primary financial institution, check which bank you use for employee payroll, vendor payment, and other cash management transactions. Those who have more than one National Bank account, check if you already have an active Business Current Account.
As of May 19, 2020, Prime Minister Justin Trudeau extended the qualifications for the CEBA. If your business has a payroll of less than $ 20,000, you can still apply for the CEBA if you meet the following conditions:
Applicants must have a business operating account at a participating financial institution.

Applicants must have a Canada Revenue Agency business number and have filed a 2018 or 2019 income tax return.

Claimants have eligible non-deferral expenses such as rent, property taxes, and utilities between $ 40,000 and $ 1.5 million.
They also added the following companies:
Businesses managed by a sole owner / operator.

Businesses that depend on entrepreneurs and

Family businesses that pay their employees in the form of dividends
In short, businesses such as beauty salons and gyms (which are independently owned) and other businesses that need to lease to operate are now eligible.
Who is not qualified?
Some organizations are not qualified to benefit from these services, such as collective societies, government organizations and those owned by a Member of Parliament or a Senator. Organizations that promote violence and discrimination in all its forms (such as sex, gender identity or expression, race and religion) are also not eligible.
It is understandable that applying to CEBA can be a great choice, as the program offers